1982 Lancia Delta LX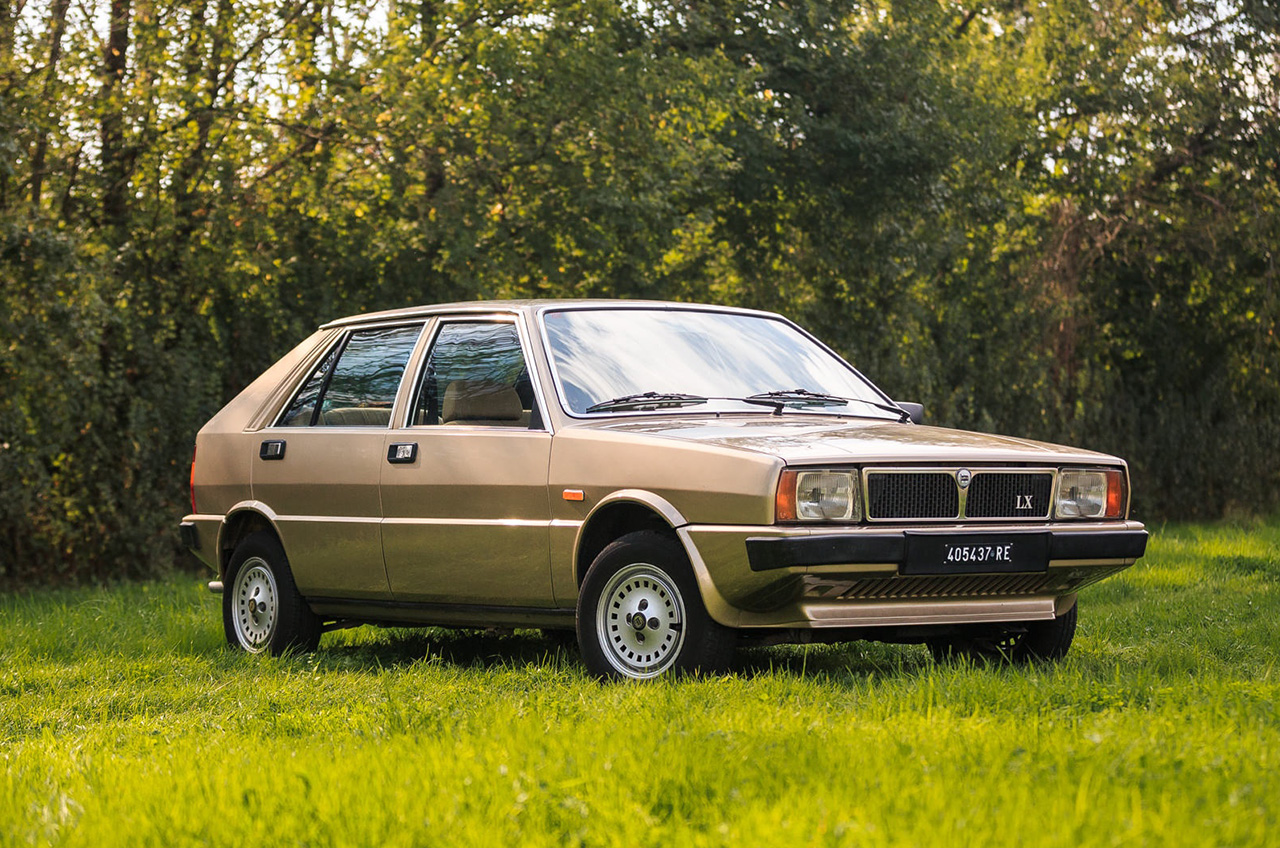 This 1982 Lancia Delta LX 1500 was purchased by the original owner for $9,744.915 at Concessionaria Ferrari Pietro in Northern Italy and driven regularly up to 2004. The car then sat unused until 2010, when it was sold to the second owner, who happened to be the original dealers son and was aware of the cars service history. A repaint in the original Beige Chiaro Metallizzato was performed shortly after their acquisition, and as an LX, it was a range-topping model for the 1982 model year equipped with electric front windows, tinted glass, chrome trim, 14 alloy wheels, and wool upholstery designed by the Italian fashion house Zegna. The carbureted 1.5-liter inline-four is paired to a five-speed manual gearbox which drives the front wheels, and within the past month over 2k has been spent on a new set of Toyo tires, new shock absorbers, a fluid change, and more. The car is now being offered by a dealer at no reserve in Italy with receipts from recent service, original documentation, a clear Italian logbook, and a certificate of ownership.
The seller is unaware of any prior accident damage or repair work to the metal body, and the original chrome window trim, bumpers, and tinted glass appear to have been retained. In response to a fading clearcoat, the exterior received a repaint in the original Light Beige Metallic around 2013.
Within the past month, a new set of Toyo tires have been installed on 14 LX alloy wheels, and new shock absorbers and rear hatch supports were also added. Paint meter readings taken at various points across the body can be seen in the gallery below.
The beige wool upholstery and black carpets show to have been well kept over the years, as does the original steering wheel and shift gear. Power windows are equipped up front, while the rears are roll-ups. 25,214 kilometers (~16k miles) are shown on the odometer, which is believed to have rolled over once.
The OHC inline-four displaces 1.5-liters and is equipped with a single downdraft Weber. Power was rated at 85 PS (84 bhp) when the car was new, and a five-speed manual gearbox transmits power to the front wheels. Within the past month, an oil and filter change has been performed.
The original owners manual, service manual, bill of sale, and original keys are included along with a tool kit, jack, and matching spare.
Additional shots of the undercarriage have been included in the gallery. The car recently passed a road inspection without issue and the seller notes that it is ready to be driven. Located in Italy, the seller is also able to assist with shipping.
This Lancia Delta is a true survivor and as such is a joy to drive and experience that wonderfully functional concept in its original and pristine condition. Recently imported from Italy and successfully titled in New York this car was immediately taken to be inspected and tuned by renowned Lancia specialists Santo and Frank Spadaro at Domimick's European Car in White Plains, New York.
"Francesca" as we have christened her, received very high marks for her condition and spirit!
Vehicle Details:
Price: $POA
Year: 1982
Make: Lancia
Model: 9Delta LX 1500
Odometer: ~16,000 Shown, TMU
Exterior Color: Beige Chiaro Metallizzato
Interior Color: Tan
Engine Size: 1.5L inline-Four
Power 175HP / 195Lb-Ft
Transmission: 5 Speed Manual
Drive Train: Front-wheel drive
Title Status: Clear NY title
Location: Brooklyn, NY